Ms. Janos' impressive screenplay is a marvel of subtlety as the terror builds, introducing us to a Charlie Manson few of us have ever met—up close, charming and ultimately terrifying in his attractiveness to a duet of innocent rural schoolgirls. Brilliant.
LORRAINE NICHOLSON AS MARLENA
Brief Synopsis
A 6-8 hour dramatic limited series told from the point of view of two young women, one who ends up becoming member of the family, and the other who is trying to help her escape.
The Story
Chatsworth, CA.
Summer of 1969.
Jenna, a rebellious sixteen-year old girl runs away on a horse named Prettyface.
Not wanting to be left behind, her best friend Marlena follows her.
When Prettyface is spooked and throws Jenna, the two girls stumble across a family living on an abandoned movie ranch.
Street-smart Jenna is not fooled by their talk of peace, love and living free, but the naive and very square Marlena is gradually seduced.
The situation gets dangerous.
This isn't just any family.
It's the Manson family.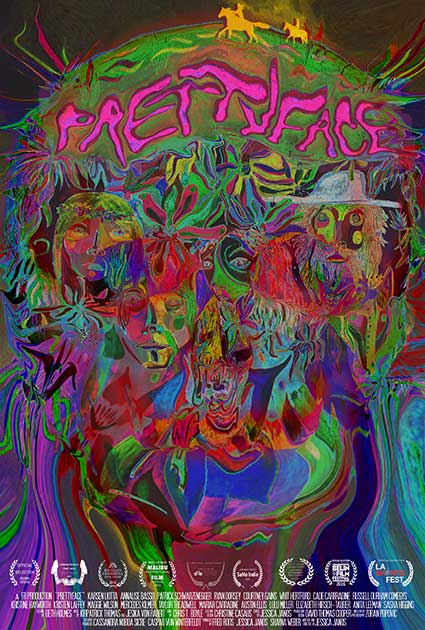 ---
Casting
The room for more casting lies in the roles of the Penny family: John and Mary Penny and their son Wiley, as well as the character of Jenna's deadbeat mom which I feel would play in more detail in the series – we could put her in jail with Sadie as her lover when she admits to the murders.
---
Proof of Concept