Status
Feature length horror script in development; Currently seeking financing
Attachments
Writer/Director: Jessica Janos
Budget and Schedule
In progress
The Story
Odiseo, 50, a South Asian Jesuit priest who's survived the shipwreck of his captors – a group of cannibalistic pirates hunting the Pacific trade routes for Spanish gold.
Taken and baptized as a child by missionaries in India, he's traveled the world in servitude of this religious order – charting new lands and converting native people. He encounters Circe, a Spanish noblewoman living in exile in the forest with her cows. Seduced by her magic he must confront the evils of the system that orphaned him and fostered his deep disgust for women, while the nefarious band of pirates unleash Circe's wrath.
I first envisioned this character at sixteen. A strange sequence of events recently allowed me to create this short experimental film entitled, BUTTER and this very dark witch like character was born. She encapsulated the power, sexuality, pain and suffering of womanhood. I knew a horror film came from this mystical milkmaid, barren, exiled in the forest with her cows. She was Circe – the seductive siren, the outcast in THE ODYSSEY, so I created this retelling, as a horror film, in 16th century California after a pirate ship wrecks on the rocks of Big Sur.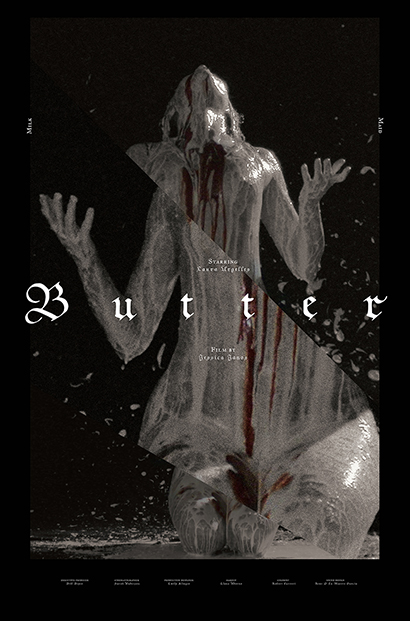 Proof of Concept Scenes for butter